On September 19 2014, Irish Public Sector Organisations stopped accepting and writing cheques to businesses. Cheques are one of the most expensive and inefficient methods of payment for businesses as a result of bank charges, stamp duty, postage, time spent making lodgements, and unpaid cheques. The Government want to encourage business to reduce their reliance on cheques by choosing to use more efficient payment methods such as EFTs or direct debits instead. September 19 was designated as e-Day to help businesses to facilitate the changeover from cheques while reducing their costs.
The costs associated with cheques are the main reason the e-Day has been implemented.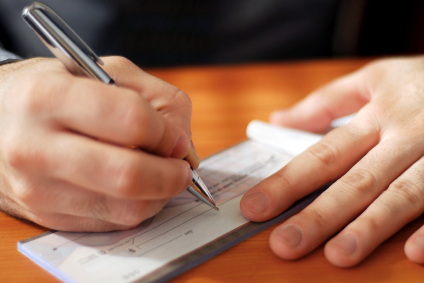 Users can expect to pay to lodge a cheque to a bank account, along with Government stamp duty of 50 cent. Consumers must also buy their cheques from their bank, and are held liable for any bounced cheques. By avoiding these payments, the Government is set to see huge savings, which will be echoed by the businesses that also cut back on their cheque-writing.
There are several alternatives to cheques (and cash) available to the public. Here is Skibbereen Credit Union, we offer our members many different options, including direct debits and EFTs, to ensure that payments are completed with the lowest cost to the member. We allow our members to store their payment details in their Credit Union accounts, so that they can make repeat payments to the same account without the need to supply the information again and again. Direct debits can also be used to automate payments, making saving and loan repayments even easier.
For more information on our alternatives to cheques, you can visit our website.