A New Resource for Students from the ILCU
The Irish League of Credit Unions (ILCU) recently launched Clued In – a new resource aimed at educating teens about money and financial matters. This was released along with a survey, also carried out by the ILCU, which found that parents feel that schools should do more to teach students about financial topics. The ILCU's response was to create a resource that is available to young people in schools to help educate teenagers about money matters.
Clued In is aimed at secondary students and explains various aspects of personal finances and explores the role of credit unions. Clued In provides information on credit cards, loans and credit scores, and offers an insight into how people run into financial difficulty and how to identify the common pitfalls of financial planning. Money, budgeting and the role of credit unions factor heavily into Clued In, and there are a number of exercises that help students to understand all the information being taught to them.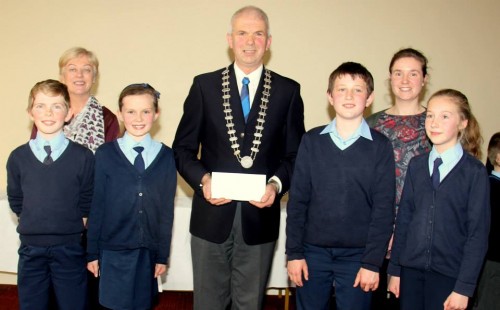 Skibbereen Credit Union plays an active role in our community's schools. We run a School Savings Scheme for primary school students to encourage the development of a savings habit at a young age, and we host the annual Credit Union Schools Quiz which has seen Kilcoe National School reach the All Ireland Final in Dublin this April. We are committed to providing excellent service to our members, including the youth, and we believe that Clued In is a valuable resource for the schools in our community.